Catchy. Catering promises THREE things
when we cater a party for you:
THE FIRST IS INDIVIDUALIZED ATTENTION TO YOU AND YOUR EVENT.
We will work with you to create individualized menus for your Holiday Party, your son's Bar Mitzvah, or your Mother-in-law's 85th Birthday Party (even if you kinda wish she didn't make it past her 80th).
We will put together food combinations you would never have conjured up on your own (Tequila Lime Chicken with Creamy Cheddar Corn Pudding anyone??)
And we will do it all while keeping to whatever budget your tell us. Because what's more annoying than a realtor who shows you houses out of your range? A caterer who talks Filet of Beef when you are on a Brisket budget
THE SECOND THING WE OFFER IS STAFF SO ATTENTIVE, SO HARD WORKING & LIGHTHEARTED THAT THEY WILL MAKE EVERY MINUTE OF YOUR EVENT THE SMOOTHEST & MOST SEAMLESS FIVE HOURS YOU HAVE ALL WEEK.
My chefs, servers & bartenders swoop into your homes or offices and take over. Go throw those kids in the tub or jump into a long, hot shower before your party because when my crew arrives, you are no. longer. needed.
We set up & unwrap, we heat & assemble, we pass & clean – we will even run a vacuum for you if you didn't get around to it that day.
AND LASTLY, BUT NOT LEASTLY IMPORTANT (IS THAT A WORD?), THE THIRD THING THE CATCH-Y CATERER WILL BRING YOUR PARTY IS THE SWEETEST, SAVORY-EST, MOST FLAVOR-PACKED AND INTENSELY EXPLOSIVE DISHES YOU HAVE EVER TASTED.EVER.
CATERING IDEAS
Stationary Items
roasted corn guacamole with tortilla chips
assorted imported cheeses, truffle pate, baguettes, crackers, fresh & dried fruits
vegetable crudite with "favorite" dip or buttermilk ranch dip
citrus lemon hummus with pita chips
creamy pumpkin dip with cinnamon crisps
Tuscan table with homemade ricotta, fresh bufala mozzarella, chunks of parmegiano reggiano, artichokes, roasted red peppers, fresh sliced baguettes, balsamic glaze, etc.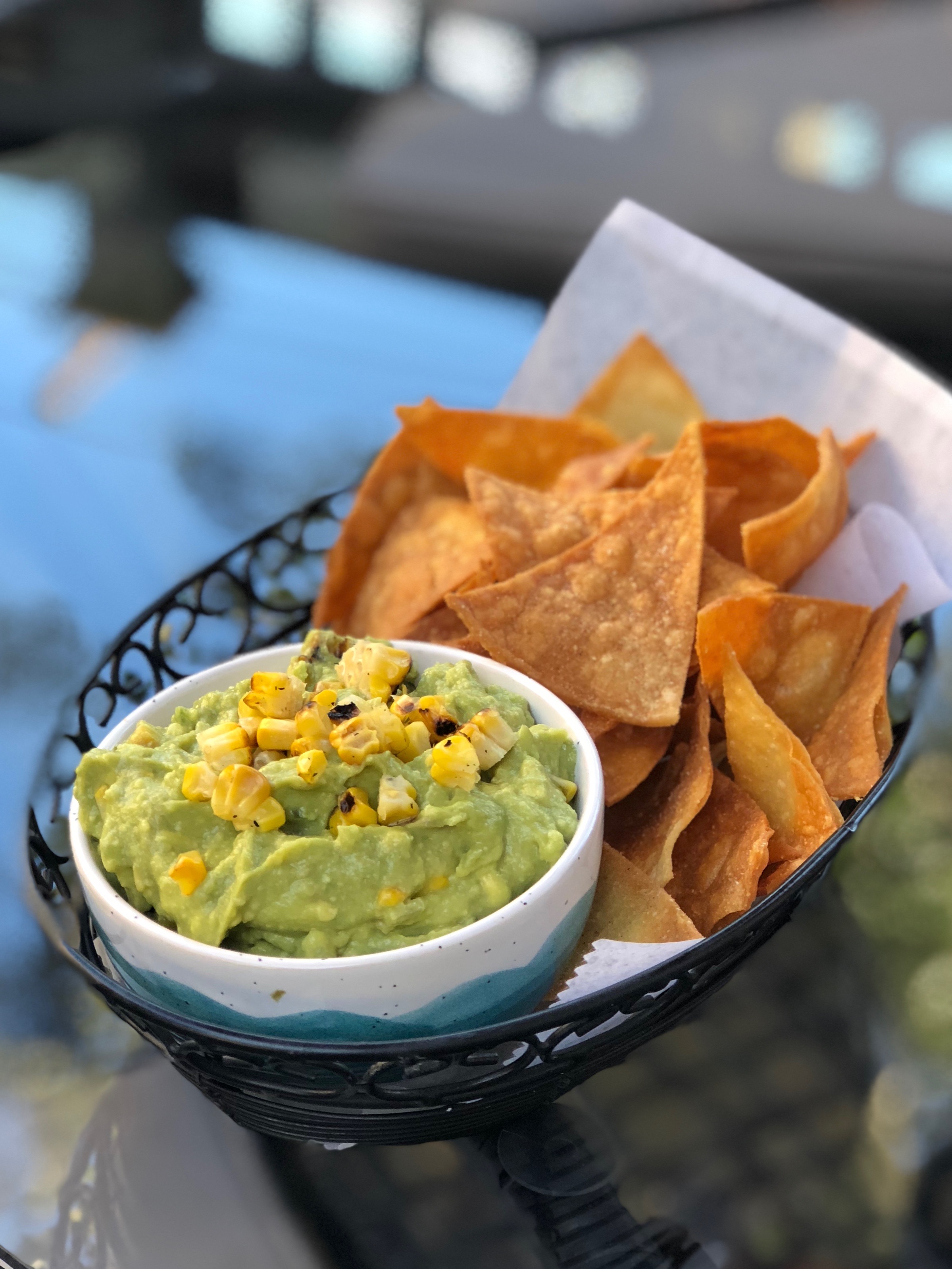 meatball parm spring roll with Sunday gravy
filet on herbed crostini with horseradish sauce
sausage, caramelized onion & fontina poppers
irish caviar (pigs in a blanket)
sticky thai chicken bites
pepperoni poppers
panko crusted chicken bites with buttermilk waffles & smoky BBQ maple sauce or buffalo maple sauce
pulled pork spring roll with smoky bbq sauce
thai duck pizza with goat cheese & hoisin drizzle
mini meatball or chicken parmesan sliders
mini bleu cheese bacon burgers with sour pickle chip and dijon aioli
cherry tomato BLT
candy bacon
thai chicken skewer with red chili peanut sauce
chorizo & goat cheese quesadilla w/tomatillo salsa
sesame chicken nuggets with sweet & sour sauce
buffalo chicken nuggets with ranch dipping sauce
bbq rubbed lamb lollypop with red pepper jelly
buffalo chicken spring rolls
mini pulled pork sliders with smoky bbq sauce
chipotle shrimp tacos with avocado salsa
mini maine lobster rolls
coconut shrimp with tamarind ginger sauce
sesame crusted ahi tuna on wonton crisp
thai shrimp skewer with red chili peanut sauce
bacon wrapped scallops
roasted shrimp cocktail with spicy cocktail sauce
lobster salad on endive
spicy crab cakes with red chili aioli
southwestern shrimp skewer with
honey jalapeno glaze
creamy pumpkin dip with cinnamon crisps
roasted corn guacamole with tortilla chips
mediterranean greek salad cups
red pepper & green apple quesadilla
with tomatillo salsa
brie purses with plum dipping sauce
deep fried macaroni & cheese bite with lemon aioli
mini grilled brie & green apple sandwiches
mini stuffed red bliss potatoes with cheddar
deep fried challah french toast bites
with maple syrup
vegetable crudité with "favorite" dip
brie & hazelnut fig jam in phyllo with
green apple
wild mushroom crostini with fontina & rosemary
wild mushroom & three cheese poppers
mango & brie quesadillas with tomatillo salsa
balsamic bruschetta with homemade ricotta
mesclun greens with goat cheese, honey glazed
pecans & dried cranberries
harvest salad with roasted butternut squash,
dried cranberries, crumbled goat cheese & bourbon
glazed pecans in cranberry vinaigrette
traditional caesar salad with parmesan & croutons
baja salad with roasted corn, queso fresca,
crispy tortilla strips, cherry tomatoes & guacamole
in citrus lime vinaigrette
the north maple salad with baby spinach, crunchy apples, aged cheddar, crispy lardons, roasted shallot confit & maple balsamic vinaigrette
bibb lettuce, fresh strawberries, crispy prosciutto, toasted pecans, shaved manchego in fig honey vinaigrette
cape cod chopped salad with fuji apples, dried crans, toasted walnuts, bacon & gorgonzola over arugula
catchy. salad with romaine & bibb, cucumbers, tomatoes
and shaved parmesan
chinese chopped salad with snow peas, carrots,
napa cabbage & dry roasted peanuts in red chili
peanut vinaigrette
summer salad with watermelon, cherry tomatoes, cucumbers, crumbled feta & balsamic vinaigrette
three lettuce salad with fresh strawberries, sliced almonds, crumbled goat cheese & poppyseed vinaigrette
peaches, crumbled goat cheese & toasted pecans over mix of romaine & bibb lettuce in citrus lime poppyseed dressing
pastas, quinoas & grain salad ideas
drop dead lasagna bolognese
veal & ricotta meatball stuffed shells
roasted vegetable stuffed shells
penne a la vodka with crumbled sausage
penne pasta with sausage cream sauce
penne with wild mushrooms
baked ziti with italian sausage
rigatoni bolognese
shrimp scampi with linguine
roasted vegetable lasagna
fusilli with spring vegetables
southwestern quinoa with black beans, roasted corn,
peppers & guacamole in spicy cumin vinaigrette
farfalle with citrus arugula pesto, green peas & asparagus
balsamic campanelle pasta salad with asparagus, tomatoes, feta, sugar snap peas & yellow peppers in balsamic vinaigrette
mikonos bowl with orzo, baby spinach, artichokes, sun-dried tomatoes, capers, olives, crumbled feta, chickpeas, tomato basil vinaigrette
roasted butternut squash & kale quinoa in maple orange vinaigrette
"super" salad: quinoa with chickpeas, crumbled feta,
baby spinach, avocado & citrus lime vinaigrette
shredded kale & quinoa with red grapes
wheatberries with shredded kale, crumbled gorgonzola, fuji
apples & dried cranberries
tuscan lemon chicken
parmesan crusted chicken cutlets
pecan & panko herb crusted chicken in a champagne
mustard sauce
goat cheese, spinach & herb stuffed panko chicken
in a port wine cumberland sauce
chicken francese
chicken in a port wine, apricot & cranberry
chicken in a lemon dill caper sauce
chicken milanese
lemon tyme chicken
grilled chicken paillard mediterranean
chicken saltimbocca
pan roasted filet mignon with cabernet sauce
herbed pecan crusted rack of lamb
filet of beef tenderloin with shallot cream sauce
crispy duck confit leg with spiced hoisin &
cranberry glaze
shephard's pie with carrots, peas & rutabaga
drunked marinated flank steak
pan roasted rack of lollipop lamb chops
grilled hanger steak with red wine
braised lamb shanks with natural jus
panko crusted white meat chicken fingers
(or nuggets), traditional or buffalo style
triple cheese macaroni & cheese
mini cheddar sliders
pigs in a blanket
mini fruit skewers
roasted asparagus with shaved parmesan & proscuitto
roasted root vegetables: butternut squash, carrots, parsnips, sweet potatoes, etc.
sauteed broccoli in olive oil & garlic
roasted vegetable platter: portobello mushroom, fennel, yellow squash, zucchini, red peppers & asparagus
sauteed haricot vert with lemon zest or roasted red peppers & toasted pine nuts
roasted broccoli
roasted brussels sprouts with balsamic glaze & crumbled bacon
steamed asparagus with citrus lemon viniagrette
citrus lemon rice pilaf with sauteed zucchini, yellow squash & spinach
mediterranean madness: Israeli couscous with feta, olives, capers, artichoke hearts, sundried tomatoes, roasted eggplant
red roasted potatoes with garlic & rosemary
buttermilk mashed potatoes
garlic whipped potatoes
scalloped potatoes with goat cheese & herbs
double baked potatoes with shaved cheddar, crumbled bacon & chives
Bread/Rolls
buttery herbed garlic bread
pesto drenched baguette
assorted dinner rolls
magic coconut bars
dark chocolate brownies
oreo fudge ice cream bites
fresh fruit salad
gooey butter bar
chocolate & vanilla pudding cakes bites
fresh fruit platter
Call Us Today At 917.721.9217 To Book Your Private Party.